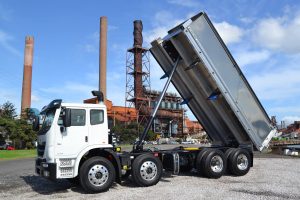 Preston Trailers manufactures a full range of tipper bodies to suit any application and need.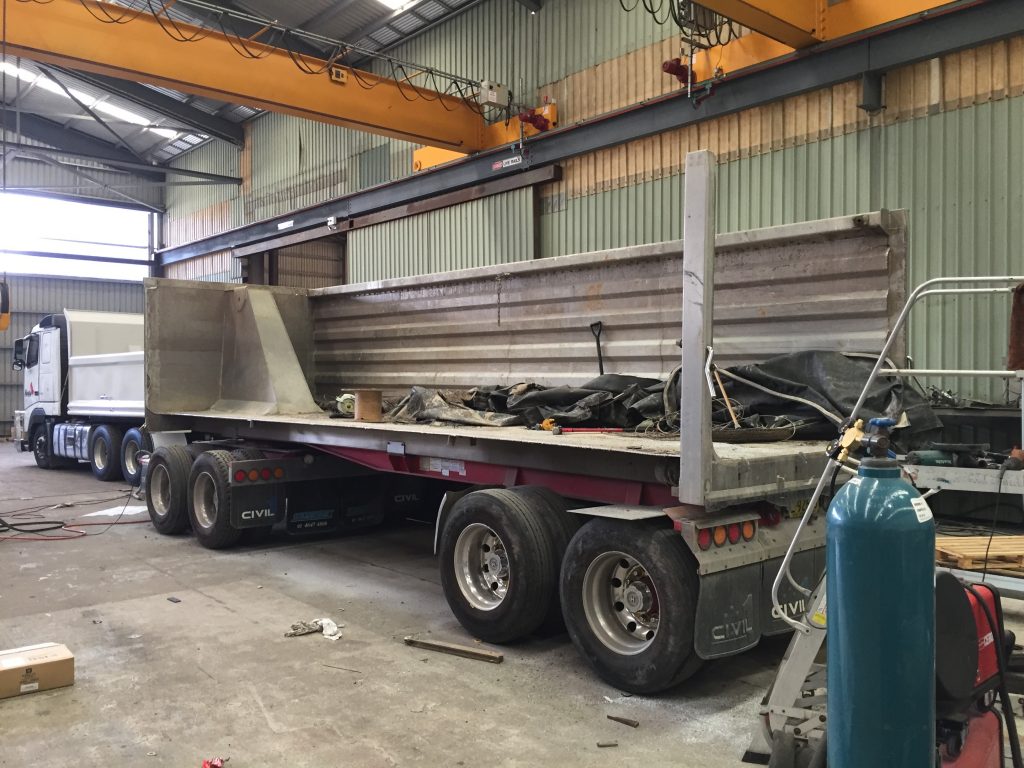 Repairs of aluminium tippers ranging from floor replacements to complete rebuilds.
Manufacturing excellence with quality at it's best!
Welcome to Preston Trailers. For those in the know, Preston Trailers was a leading manufacturer of tippers in the early 2000's, manufacturing hundreds of tipper bodies and dog trailers, many of which you still notice on the roads today. Several years ago M&S truck bodies bought the Preston name and design, a design which is widely copied in the industry even today, as it was way ahead of its time. After leaving the Preston name in hibernation, the team at M&S has decided to resurrect the legend for its Aluminium tipper range, which has been completely modernised and revamped using today's technology. We have surpassed the build quality of the original Preston's and our product is second to none in today's market.
Our Tipper Range includes tri-axle and quad axle dogs and Semi Trailers.
EBS is standard in all our trailer range. For all your PBS certification requirements.
Our Aluminium Tippers built for Australian conditions
Preston Trailers is 100% Australian owned with a proudly 100% Australian workforce.
Our friendly team is happy to chat and discuss your requirements
Ready for work, everyday, all day
State of the art grit blasting and paint booths ensure a prefect job every time
No job is too big or small.
Qualified insurance work.
For all your PBS certification requirements.
EBS is a standard inclusion on all our trailer range.
Need help or information?